Operating since 2001, we are a leading Category 1 training provider with campuses in Manukau and Royal Oak. We also have an international campus in partnership with Otago Polytechnic in Auckland's CBD with programmes ranging from Diplomas to Masters.
Group CEO Sam Alavi founded Future Skills Academy in 2000 in Manukau to give young people in South Auckland better opportunities for education and employment. He has grown the academy to include higher tertiary level programmes at Diploma levels. He partnered with Otago Polytechnic in 2012 to establish the Otago Polytechnic Auckland International Campus, catering to international learners wanting a New Zealand tertiary qualification. This central city institution hosts more than 1,000 international students studying at graduate, post-graduate and masters levels.
Registered as a Private Training Establishment, Future Skills Academy holds NZQA accreditation to offer training in accordance with the New Zealand Qualifications Framework Standard.
Future Skills Academy is a trusted provider with an outstanding reputation that makes it a desirable destination for students and teachers. We believe in transforming the quality of people's lives through education.
We boast a variety of certificate and diploma level programmes and have seen success in the health, trades and construction industries. We are the only provider to teach an in-work Diploma in Building Surveying L6 in councils around the country. We have received accreditation to offer our first degree programme, the Bachelor of Construction (Quantity Surveying) (Site Management), Level 7. This makes Future Skills Academy one of the few providers in New Zealand to offer a Bachelor of Construction and one of a handful of private training establishments to have a degree accreditation from NZQA. The three-year programme is coming to Auckland International Campus, paving the way for the academy to develop more degree level programmes.
Students can glean real-life learning through our work placements. They will thrive in our small, modern classes with one-to-one tuition from dedicated and experienced tutors. Students can choose between different pathways of study to achieve nationally recognised qualifications. They will gain the skills and knowledge they need to get a job or progress to more study.
WE DEVELOP EMPOWERED, EMPLOYABLE GRADUATES
CAPABLE PEOPLE, CAPABLE COMMUNITIES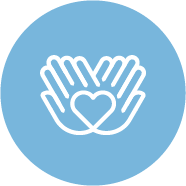 HONOUR AND RESPECT THE INDIVIDUAL
Everyone is a unique individual and is worthy of respect, fairness, honesty and openness.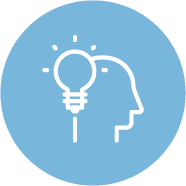 RECOGNISE INDIVIDUAL POTENTIAL
Everyone is unique and talented and has the potential, capacity and aptitude to succeed and develop skills and attributes for the wellbeing of themselves and the community.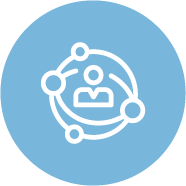 DEVELOP THE WHOLE PERSON
The physical, emotional, social, spiritual, and intellectual needs and interests of each person are inseparable and equally important.
CONTRIBUTE TO LIFE-LONG LEARNING
Education is a continuous and creative process which enriches the individual and communities.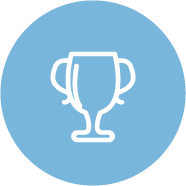 CELEBRATE ACHIEVEMENT
We are committed to the well-being, and celebrate the success of every student and staff member.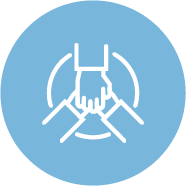 FOSTER PERSONAL AND GROUP RESPONSIBILITY
People have a duty to themselves as well as to their communities and are responsible for their choices and actions both individually and collectively.
EMBRACE AND SERVE COMMUNITY
Our relationships with our stakeholders and community are an integral part of our success.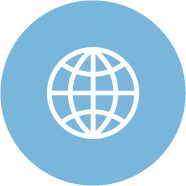 PRACTICE SUSTAINABILITY
We recognise the need for a sustainable future, where economic, social and environmental dimensions are in balance.
Our partnerships
Otago Polytechnic has partnered with Future Skills to offer Business, IT, Construction and English Language courses at our central Auckland International Campus. We are constantly adding more programmes – so watch this space!
Visit our International page for more information.